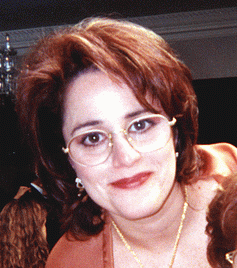 Teresa Roblin is an AWARD WINNING author of humorous romances with heat.
​
She is a widow who lives with her two sons and a gentle, 100 pound Weimeraner.
​
The oldest of five in an Italian family she divides her time between writing, helping manage the office for her family's businesses and trading stocks.
​
Sometimes she cleans her home, but prefers to take off her glasses and pretend that everything looks good again. That way she can get back to writing.